Government sources describe John Bercows comments about US president as hugely political and out of line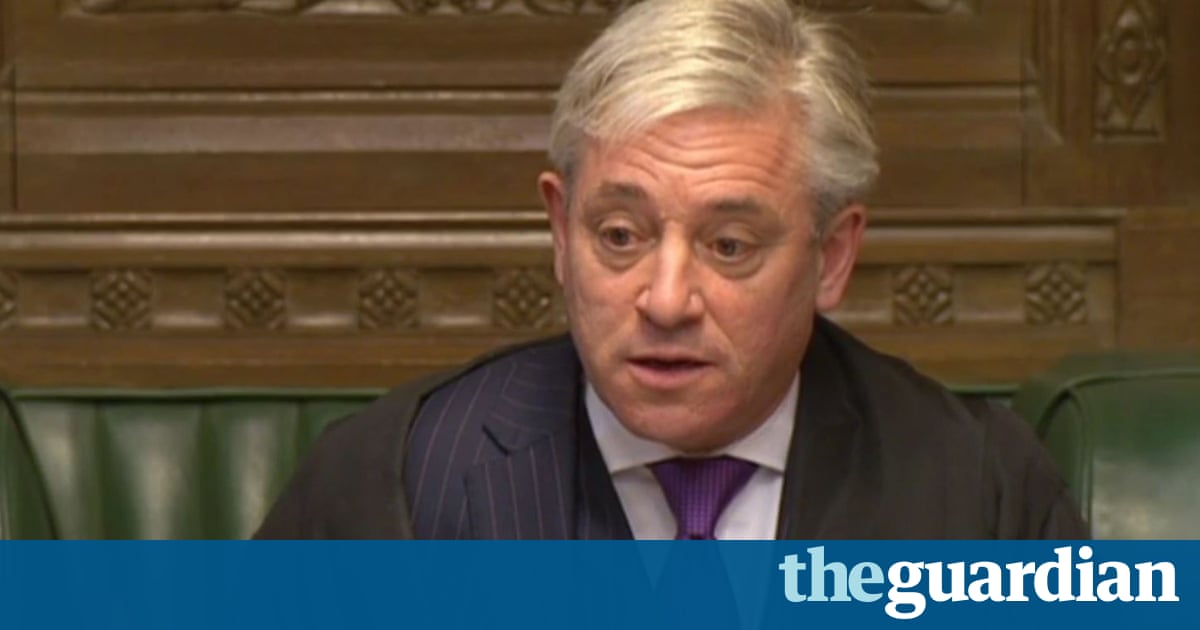 Donald Trump is unfit to address MPs, according to the Speaker of the House of Commons, who said that he would refuse to invite the US president to speak at Westminster because of parliaments long held opposition to racism and to sexism.
John Bercow warned that the opportunity to speak in the prestigious Westminster Hall during a state visit is not an automatic right, it is an earned honour in an extraordinary intervention that divided MPs and annoyed No 10.
The unprecedented step caused many MPs to pour praise on Bercow, but also triggered an angry response in parts of government with ministers privately claiming that he had overstepped the mark.
Senior figures accused the Speaker of grandstanding while his counterpart in the House of Lords, Lord Fowler, was understood to be irritated by the unexpected statement.
Bercow, whose role is non-political, told MPs that he did not have the power to block the state visit invitation extended to Trump by Theresa May, but made clear that he would use his authority to prevent what is considered one of the high points of the official trip.
The Speaker made clear that he was always against the idea of Trump making a speech in the same hall that Barack Obama did in 2012, but said recent policies had left him even more determined to block the move.
After the imposition of the migrant ban by President Trump I am even more strongly opposed to an address by President Trump in Westminster Hall, Bercow told MPs, who were visibly shocked by his comments.
I would not wish to issue an invitation to president Trump.
In a raised voice, he added: I feel very strongly that our opposition to racism and to sexism and our support for equality before the law and an independent judiciary are hugely important considerations in the House of Commons.
The Speaker made clear that invitations to address Westminster Hall were not simply issued by him but also Fowler.
The Lord Speaker was not consulted by Mr Bercow on his statement. The Lord Speaker will make his own statement tomorrow to the Lords, said a House of Lords spokesperson.
Bercows intervention is hugely significant because of the process by which a dignitary is invited to speak. Officials made clear that a government request to invite a head of state would be sent to Bercow and Fowler, who both have to agree to it. The lord great chamberlain, who represents the Queen, is then consulted.
His unexpectedly strong response shocked ministers and Downing Street officials, who have been working hard to build relations with the new president, including through the recent visit in which Trump grasped hold of the prime ministers hand. May has also offered to be a bridge to Trump for European Union leaders, in a bid to make the most of the special relationship, which is seen as increasingly important by advisers following the Brexit vote.
Bercow better make sure of the presidents plan before he shoots off like this. The clear indications are that the White House are not even planning to address both houses of parliament, one government source said.
Others claimed that Bercow had been hugely political and out of line.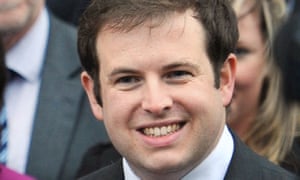 Source: http://www.theguardian.com/us